Industrial Argon Process Gas Recovery in Aerospace Industry
Turbine Surface Technologies are very pleased to announce that they are one of the winners in the Study Competition for IETF grant funding for energy efficiency projects and studies. Innovate UK and BEIS jointly delivered this phase of the competition for England, Wales and Northern Ireland.
Turbine Surface Technologies (TST) is a Joint Venture between Rolls-Royce and Chromalloy. Operating in the aerospace sector, TST specialises in advanced thermal protective coatings in the hot section of gas turbines. The application of these advanced coatings typically requires high temperature, inert environments, which are typically energy-intensive and therefore carbon-intensive processes.
TST has teamed up with UK-based technology innovator Gas Recovery and Recycle Limited, which is already deploying its proprietary argon gas recovery systems into the silicon wafer fabrication industry, to deliver a feasibility study on the deployment of this technology for TST processes and potentially further into the aerospace sector.
The collaboration provides a key step on TST's zero carbon roadmap, setting out its feasibility study in recovering argon used in key manufacturing processes in the business.
The project vision is to reduce the carbon footprint of TST process gas supplies by at least 60% using argon recovery technology proposed by consortium partner Gas Recovery and Recycle Limited (GR2L).
The overall programme of work includes the delivery of a business case for adopting the technology into TST, the wider opportunities for aerospace industry deployment and the publicising of the project to inspire the next generation of talent into the engineering and manufacturing industry.
The project will focus on TST's processes representing the majority of the business' argon usage, dealing with the potential need to condition or treat any exhaust gas before it can be considered for re-use in the process.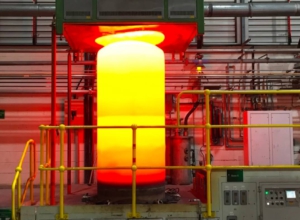 The project shall establish whether or not the potential technology successfully developed by consortium partner GR2L in other industry sectors is technically and commercially viable for TST's processes.