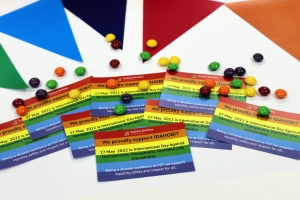 On Tuesday 17 May 2022, TST celebrated the International Day Against Homophobia, Biphobia and Transphobia (IDAHOBIT)
We demonstrated our support through a number of activities including flying rainbow flags, rainbow bunting, painting the pedestrian crossings in rainbow colours and handing out awareness packs to everyone.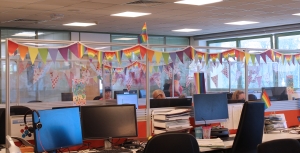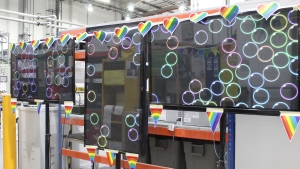 We also held a competition for the most brightly dressed department – on the day lots of bright colours and bunting were displayed across the site.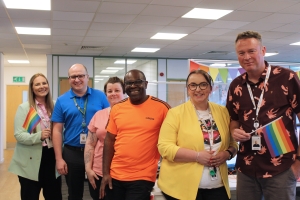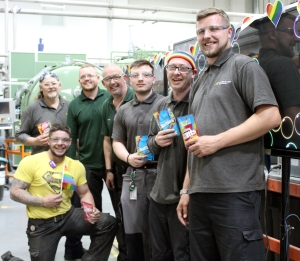 IDAHOBIT is a day to celebrate gender diversities across the world. It is used as a platform to raise awareness of everyday difficulties, both inside and outside the workplace, experienced by those who do not conform to majority sexual and gender norms.
We want everybody at TST to feel that they can be their true, authentic self at work. We aim to create an inclusive environment where everyone of our employees is valued and has the opportunity to achieve their full potential.  Our IDAHOBIT celebrations demonstrate that we are here to support and listen to each other.