Our Poppy Appeal this year began in October when we asked everyone to help knit or crochet poppies that we could use to make a wreath for display in the TST Reception area
We have been overwhelmed by the number of poppies that our friends, families and work colleagues have knitted, crocheted and sewed. In fact, we have received so many we have been able to make 2 wreaths which will be on display from today.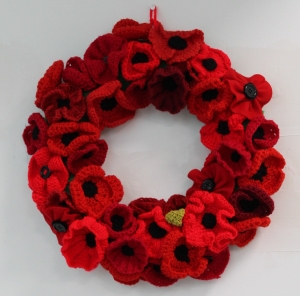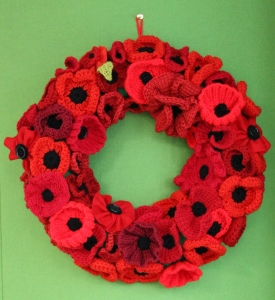 We will also have poppies for sale and anyone wishing to make a donation to the Poppy Appeal can do so.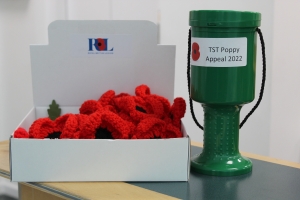 As we pay tribute to those who have served and sacrificed during Remembrance this year, we hope you will show your support to the Poppy Appeal and to the Royal British Legion to help them continue their vital work supporting the Armed Forces community.
A huge thank you to everyone that knitted, crocheted and sewed the poppies. Each poppy has been made with such generosity and the resulting wreaths are a wonderful tribute for Remembrance Day.