We have recently opened our newly refurbished canteen area which gives our employees access to a wide variety of quality snacks and drinks 24/7 and a place to learn in a bright and open environment.
We have introduced a MicroMarket instead normal vending machines, and we are seeing already that this alternative is working well.  It is important to us to ensure that we can offer our employees a range of options to enjoy their break times here at Turbine Surface Technologies.
The MicroMarket has been installed by a local company – East Midlands Vending Ltd and they have done a fantastic job from start to finish, the MicroMarket looks brilliant.  They have created an interactive food and drink hub for all to enjoy which compliments all the TST facilities.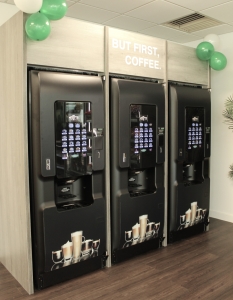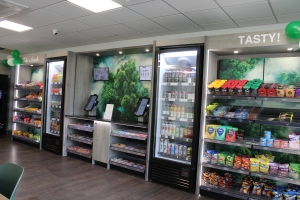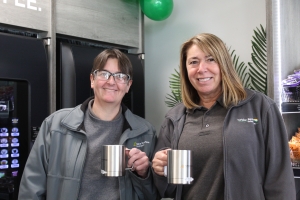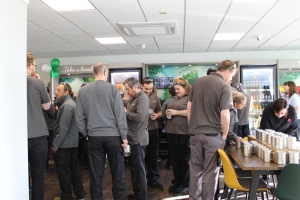 Engagement with our employees is very much part of our culture and this new space creates a great atmosphere for teams to socialise, enjoy a work break and spend some time relaxing.  We have also created a Learning Centre, a place for all our employees to connect to our learning software, an area where they can develop and realise their potential.